Thursday, 06 September 2018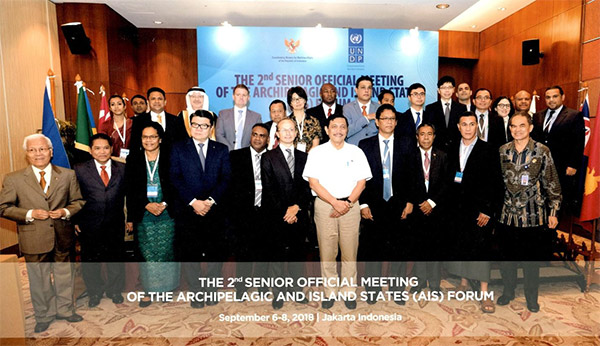 Special Envoy of President of Seychelles for ASEAN, His Excellency Mr. Nico Barito represented Seychelles in the 2nd Senior Official Preparatory Meeting of the AIS Forum at Jakarta on 6th September 2018. In his remarks, Mr. Barito expressed the highest admiration of Seychelles for the initiative undertaken by Indonesia being one of the biggest archipelago nations with over 17,000 islands to help and assist small islands state in the issues of islands and climate change. Seychelles highlights the blue economy and other actions undertaken to eliminate the impact of climate change and to reduce plastic in its communities and tourism.
Seychelles in principal expresses its interest in the AIS Forum, however inquiry on the concrete plan of action of the AIS Forum and how AIS will reciprocate to the existing SIDS and AOSIS which have been mechanism of dialog for small islands nations under the UN system.
During the event, Seychelles held a productive discussion with an Indonesian multinational petro chemical industry who has offered to share their success to convert the last resource of plastic waste into plastic asphalt for road, and develop a pilot project of plastic waste recycle as circular economy value chain in Seychelles.
The 2 days SOM is co-hosted by Indonesian Coordinating Minister for Maritime Affairs and UNDP Jakarta, attended by Ambassador and Representative from Bahrain, Cuba, Cyprus, Fiji, Jamaica, Mauritius, New Zealand, Papua New Guinea, Philippines, Saint Kitts and Nevis, Seychelles, Singapore,Solomon Island, Sri Lanka, Timor Este, Tonga and United Kingdom